Fateforge is the newest creation of Studio Agate. It associates the experience of the artistic team of Shadows of Esteren, the most awarded French role-playing game, with that of the best specialists of the most iconic role-playing game, including translators of the 3rd and 4th Edition.
Powered by the 5th Edition ruleset with the addition of many original options, Fateforge features Eana, a brand new campaign setting for your adventures. Following the sword & sorcery tradition, the adventurers will travel through grandiose landscapes and interact with exotic, colorful civilizations. By dint of skill, bravery, or cunning, they will overcome increasingly challenging ordeals, and perhaps find their way to the mythical Fateforge and ascend to godhood.
Adventurers, the core book of the series, as well as Grimoire, which covers magic and spellcasting, are both scheduled to be released for Gen Con 2019.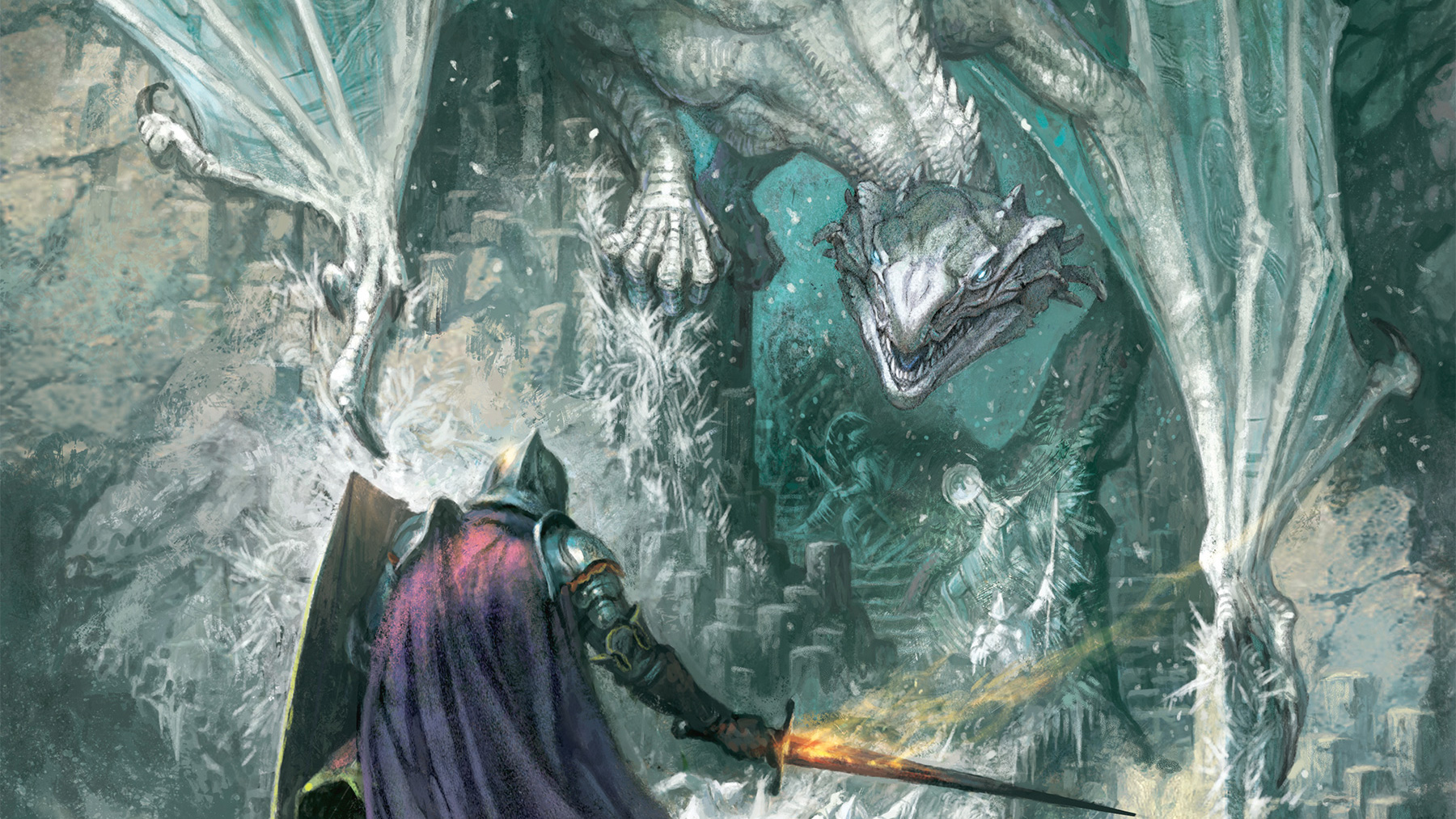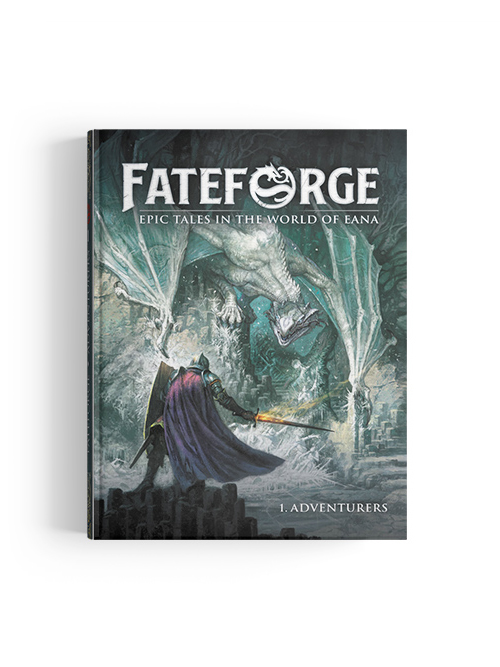 Fateforge Core Rulebook:
Adventurers
Hardcover, full color
Number of pages: 400
Release date: Gen Con 2019 (prerelease), Autumn 2019
Adventurers is Fateforge's core book: it covers character creation, the fundamentals of the world, game rules, and a multitude of playstyle options. Discover the universe of Eana and its many unique civilizations, battle the loathsome forces of Canker, find the lost portals of the Travelers, and ascend the stairs of the Fateforge!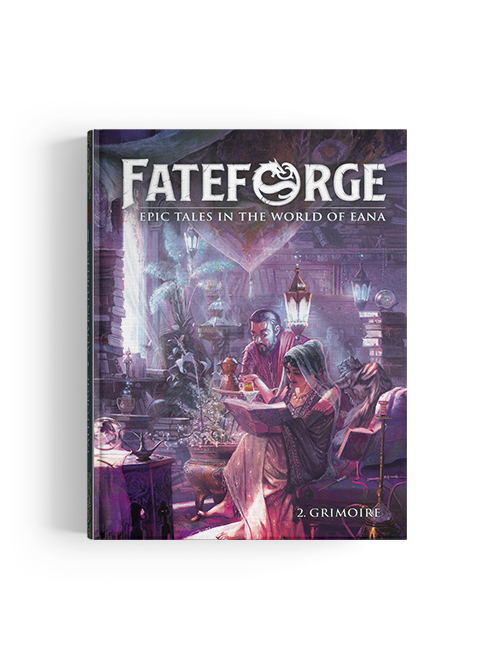 Fateforge Spellbook:
Grimoire
Hardcover, full color
Number of pages: 320
Release date: Gen Con (prerelease), Autumn 2019
Grimoire is focused on magic and includes many game options to give your campaign a unique atmosphere. Discover geomagic and learn more about the Awakening, delve into the dangers of madness and corruption, and choose your spells from a compendium of more than 360 spells presented in the tradition of medieval grimoires.
Powered by a very robust and highly polished ruleset, Fateforge offers a heroic fantasy universe with a unique French touch: poetic and epic, with a rich lore and in-depth characterization.

Dice Everywhere
A new journey awaits you…
The core book Adventurers and the magic compendium Grimoire will be the first two releases of the series and will contain everything you need to begin your adventures. Their exclusive release is scheduled for GenCon 2019 and they will be available for preorder during a dedicated Kickstarter campaign in June 2019. Distribution is planned for autumn.
Bestiary and Arcana are the next two releases of the Fateforge series and are currently being developed. The former revisits the 5th Edition bestiary, with the addition of many brand new creatures. The latter covers the mysteries and hidden lore of the world of Eana.
If you have questions, feel free to join the official Discord to interact with the creators of Fateforge. You can also send us an e-mail by using the contact form.